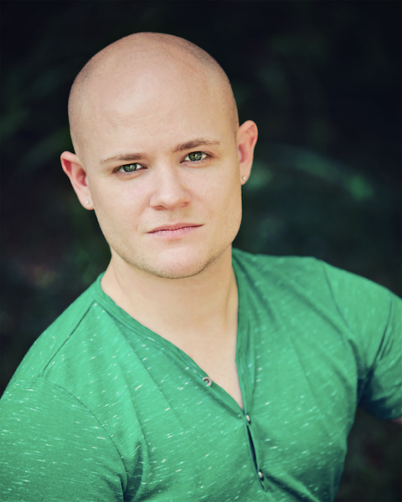 Jaspin began his dance instruction at age 12 in Atlanta, GA. He studied at several studios around the Metro Atlanta area including Gwinnett Ballet Theater, and Carol Walker Dance Academy and was a member of Dancers Company One. He began his professional dance career at age 16 performing annually with the Georgia Ballet and with other dance companies in the southeast.After graduating from high school, he was accepted with a full dance scholarship and academic scholarship to Marymount Manhattan College in New York. Jaspin has gone on to perform on Season 2 of "So You Think You Can Dance" as a semi-finalist in Vegas, on Royal Caribbean Cruise Lines "Radiance of The Seas", and with numerous jazz, modern, and ballet choreographers in unique showcases such as the Emmy Award winning 4th of July "Georgia Salutes America" produced by Georgia Lottery, as well as two Georgia Lottery Falcons halftime productions as a featured dancer and soloist. He also performs seasonal ballets with Atlanta Dance Theater, Tolbert and Yilmaz, Dancenter South, and North East Atlanta Ballet Theater.
Jaspin's choreography and students at several studios across the nation have been awarded numerous high achievement awards, scholarships, and specialty awards for storytelling, choreography, and critics choice from some of the top industry professionals. In addition to dance Jaspin has gone on to receive his Bachelor's of Fine Arts in Interior Architecture and Design from the Art Institute of Atlanta while teaching.
His unique perspective on choreography comes from the structural elements that he has learned within his design work. As well as being influenced by many styles of dance and the many choreographers that he has trained with. His open minded approach to creating FOR and at the level of, the dancers he works with, allows him to create work that not only is beautiful, but also challenges young dancers and helps them to set, and reach ambitious goals. And is always a crowd favorite.