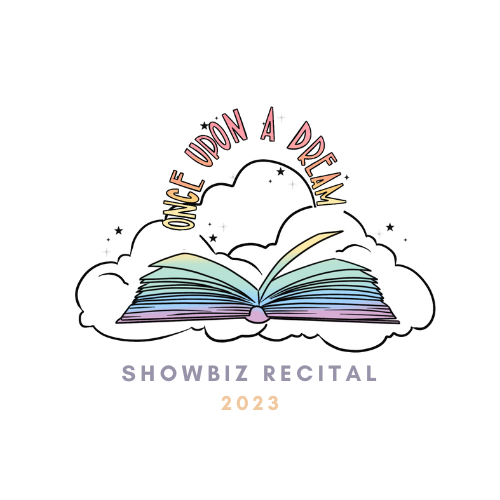 Once Upon a Dream: Showbiz Recital 2023
Sunday, May 28th at 3pm @ Jennie T. Anderson Theatre
THIS PAGE IS DEDICATED TO ALL THINGS RECITAL 2023! YOU WILL FIND THE RECITAL PACKET (WHICH HAS LOTS OF INFORMATION regarding RECITAL), WHERE YOU CAN BUY TICKETS, INFORMATION ON PICTURE DAY, AND MORE.
RECITAL PICTURE DAY IS ON SUNDAY, MAY 21st! YOUR CHILD NEEDS TO COME DRESSED IN THEIR FIRST COSTUME WITH HAIR & MAKEUP COMPLETED.
Recital Costume Sites!
Make sure your dancer has ALL THEIR TIGHTS & SHOES prior to Picture Day (MAY 21st).
*Note - If the Tights or Shoes links don't have your child's size available, go to a local dance store and inquire about the exact shoe/tight that we linked. Here are dance stores you can visit:
Center Stage ll in Marietta, Ga
Dance Rags in Austell, GA
Dancemax Dancewear in Marietta, GA